So June was pride month, and yes, I have been meaning to get around to writing this post all month. Oops. Anyway, to celebrate I thought I would do a quick run down of some of my favourite books featuring LGBTQ+ characters.
So here goes!
All but one (The Little Stranger) of Sarah Waters' books centre heavily around wlw relationships, but Fingersmith was the first I read and remains my favourite. Set in the late 1800's it follows two young girls who meet as they are manipulated and conned into, well, manipulating and conning each other. It remains one of my all time favourite books now, but Affinity and The Night Watch are up there too.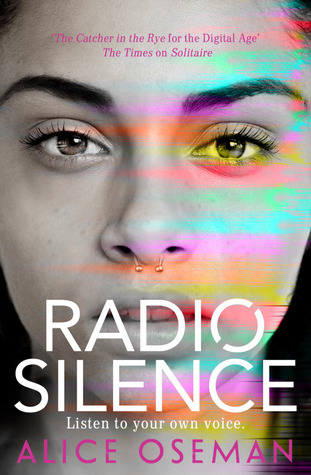 The main focus of this book is not on the main characters sexuality or romantic relationships, but instead, while following Frances as she makes new friends and delves into the world of fandoms, it just floats her bisexuality in and around the main plot of the books, making it integral to her as a character, but not her defining feature. You can read my full review here.
A Little Life by Hanya Yanagihara 
I can't not mention this book, but I also can't find words to describe it. A Little Life follows four friends from college throughout their lives, delving into their past traumas and delicate relationships with each other, and nothing I say here will grasp the epicness of their story.
Not only is this a story of a bisexual girl owning her bisexuality and her relationship with her best friend who died a few months ago, it's a gripping thriller with Sophie investigating who exactly killed Mina, her best friend who died, as she tries to convince everyone around her that shes clean, and Mina didn't die in a drug deal gone wrong.
If You Could Be Mine by Sara Farizan
I have to admit, this wasn't my favourite book, but the reason it's on this list is because I have found so few, if any LBGTQ+ books set in the middle east. Homosexuality is illegal in Iran, but it's classed as natures mistake for 'a man to be trapped in a woman's body.' Is this how Sahar and Nasrin will finally be able to be together? I found the writing style not for me, and I wasn't sure I was comfortable with someone pretending to be trans, but it was super interesting to read about this part of the world that I have to admit, I don't normally read about, and a real eye opener.
These are just a few of my favourites, and hopefully will give you something to add to your to-read list! As usual, I am always looking for book recommendations, so feel free to send me some pride themed books my way!
Katie