I feel like March has been the longest month ever?? Is it just me? But spring is on its way, the nights are lighter, everywhere is covered in daffodils and other pretty flowers and it was actually a really good month!
So, here are some favourites…
Books: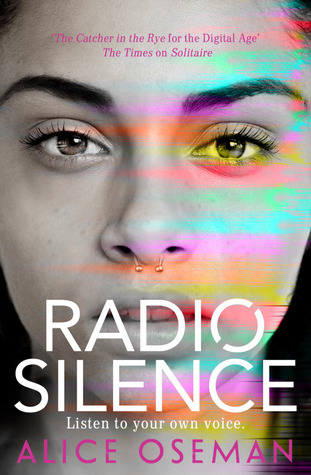 Daughter of Smoke and Bone by Liani Taylor
I have reviews coming for both of these soon (I will add in the links when they're done) but I adored them both. They were both so different from each other, but both beautifully written and definite contenders for favourite books of the year overall I think. I was in a bit of a reading slump, and these two really brought me out of that.
I have very recently delved into the world of Podcasts and I am drowning in new recommendations to listen to (but if you have any, please send them my way!!) Last month I was binging My Dad Wrote A Porno and once I'd finished that I had a hole to fill in my life. This is where Serial comes in. I'll be honest, I haven't listened to it all. I finished season 1, which centres around Adnan Sayed who is in jail for the murder of his ex girlfriend in 1999. But did he do it? It delves into inconsistencies in witness stories and alibis, other possibilities, and is really fascinating to listen to. I'm currently on about episode 2 or 3 of season 2, and I'm not enjoying it as much, I must be honest. But I'm giving it a shot and will listen to some more.
You've probably heard all about YouTube's recent controversy, in terms of them labelling LGBTQ+ content as 'restricted.' Which lead to me discovering Rowan's channel. A lot of her content is centred around LGBTQ+ content, but she talks about issues in a really educated and eloquent way, which she manages while still being angry at YouTube and getting her full feelings across. Something I can't do when I'm irate at having my sexuality deemed as 'inappropriate' or 'not family friendly.' Definitely check her out.
I don't think I've watched any films or new TV this month, so no new favourites there, but I have a little mini project thing I'm working on to spice up my favourites for next month, so look out for that!
Let me know what you've been loving this month!
Katie